Building a Bridge Between Development And Security
We are "Hadess"; A group of cyber security experts and white hat hackers who, in addition to discovering and reporting vulnerabilities to big companies such as Google, Apple and Twitter, have the honor of working with famous Iranian companies over the past years. Ayman Burhan Rehiaft Azarakhsh Cyber Security Company provides its customers with integrated solutions in the field of cyber security, with a deep insight and understanding of the software development process as well as the development infrastructure.
Customer Challenges
(why Hadess?)
Whatever cybersecurity challenges you are facing, we have the people, technology, and expertise to help you address them.
Identifying and Responding to Threats
Building the ability to improve defenses and obtain visibility of malicious activity before it results in damage and disruption
Testing Cyber Security Readiness
Improve cyber resilience with regular cyber security assessments
Tackling Phishing and BEC Attacks
Reduce the risk of falling victim to the latest social engineering scams
Learn how your organization can embrace the benefits of home working without negatively impacting cyber security.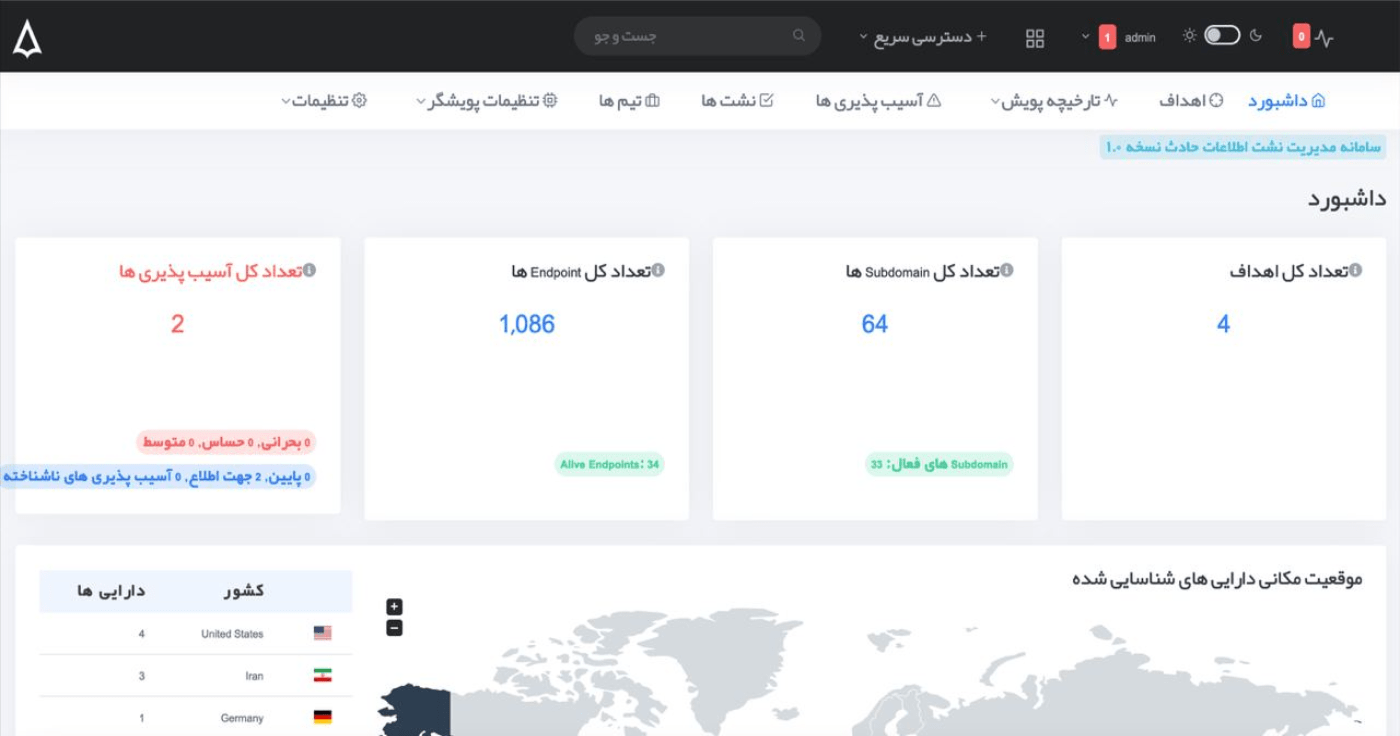 A RADICAL NEW APPROACH PROVEN TO STOP BREACHES
An Adversarial mindset
We harness the latest cyber offensive intelligence to help identify and address security risks sooner.
Outcome-Focused
We work closely with our clients to better understand and address their needs.
Agility in Cybersecurity
Agility means quick thinking, timely decision-making, and moving steadily and intelligently towards the goal.
Technology-Agnostic
We're not constrained by one set of technologies so select the best tools for each client.
INDUSTRY SOLUTIONS (3 Reason to Choose)
It is vital to work with a cybersecurity decision-making partner that understands your needs In a constantly evolving threat landscape.
Offensive Security With Hadess
Defending Against The Latest Cyber Threats Requires a Deep Understanding Of How Attackers Operate. Our Extensive Experience In Conducting Ethical Hacking Operations Means We Use The Latest Offensive Tactics Across Multiple Domains.