Savior of your Business to combat cyber threats
cybersecurity services to improve the strategic and competitive advantage in an agile software development environment.
Agile Cyber Security Warrior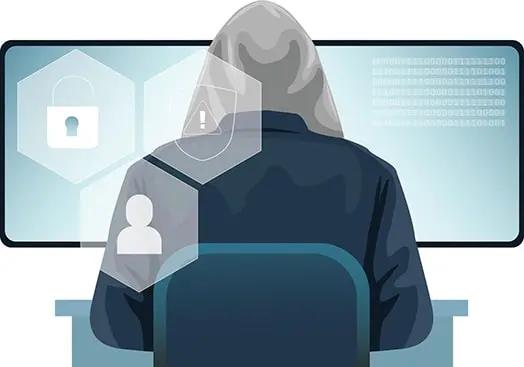 Simulate real threat for your organization
Of all the available cybersecurity assessments a simulated cyber-attack is as close as you can get to understanding how prepared your organization is to defend against a skilled and presastent hacker.
Hadess Redteam operation is designed to far exceed the remit of traditional security testing by rigorously challenging the effectiveness of technology, personnel and processes to detect and respond to a highly targeted attack conducted over an extended time.
Cyber Security In Sync With Agility
Attack Surface Management
Monitoring leaked databases, searching OSINT sources, vulnerability assessment according to international and domestic standards.
Advanced Asset Management
Extraction and classification of all internal and external assets, including services, network users such as Active Directory, web applications, etc.
Providing technical reports of asset extraction and collection, analysis of survey results, as well as management reports
Maximize security investments and reduce the burden of technology management by outsourcing your needs to a dedicated team of specialists.

SAST
Expose secrets, misconfigurations, code mistake, and data breaches before they happen

E-Learning
interactive digital courseware designed to help development teams learn and implement best practices for secure coding

RASP
It's designed to detect and block attacks on applications in real time

PWN Z1
Comprehensive visibility and protection across your critical areas of risk: endpoints, workloads, data, and identity
Hadess Red Team Operation
Each module below is available on the red team operation platform and its implemented via a single endpoint
Application security is the process of developing, adding, and testing security features within applications to prevent security vulnerabilities against threats such as unauthorized access and modification.
Blockchain isn't perfect. There are ways that cyber criminals can manipulate blockchain security vulnerabilities and cause severe damage. Here are four common ways that hackers can attack blockchain technology.
The largest organizations trust HADESS to Stop Breaches.
Free Your Mind From Cyber Threats